Back to News
New Hiring Cycle with Higher Turnover Forecasted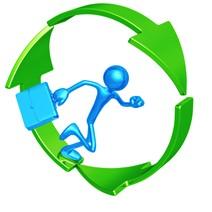 SHRM, the Society for Human Resources Management, released an excellent report this week, titled Higher Productivity, Higher Skills: Preparing for a New Hiring Cycle.  This article points out several very interesting recent surveys that echo what we've been saying in our blog and newsletter for some time:  When the recovery accelerates, the high levels of productivity in the workplace will be hard to sustain, and, the increasing levels of worker dissatisfaction will cause turnover (what we've called 'churn') where people change jobs simply in search of greener pastures.  As the economy adds jobs –SHRM cites a Wall Street Journal survey of economists saying that 200,000 new jobs per month is expected in the US – it will be even easier for people to make these changes.
The report also points out that many companies have not been investing in employee development and training during the recession.  And, with the economy and stock market improving, more aging workers are leaving the workforce.  Do the math, and when the best, most experienced people start leaving the workforce or changing jobs, employers will be hard pressed to find easy replacements.  In fact, the SHRM report points out that HR professionals feel the war for talent is already heating up, and the ability to attract and retain good people is now a top concern.
I encourage you to read this concise and very informative report for great insights on current state and near future expectations in the workplace.