Back to News
Benchmarking the MacArthur Grants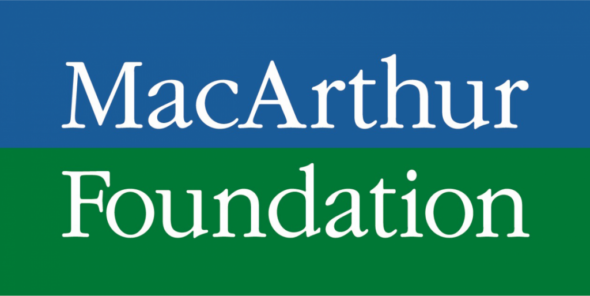 Many years ago I wrote an article called "Benchmarking the Baldrige Awards" in which I discussed how all companies could act as if they were chasing what was then the gold standard for quality operations, even if they couldn't meet all the criteria.  Such high aspirations would enable even small companies to create "performance excellence" they found in bigger, more established companies, and thereby, move in that direction themselves.
Recently, I read about this year's MacArthur Foundation Grants, and thought, companies could emulate this principle with their people.  Each year, the MacArthur Foundation selects between 20-30 recipients for the five-year, $500,000 MacArthur Fellowship.  They award this "to talented individuals who have shown extraordinary originality and dedication in their creative pursuits and a marked capacity for self-direction. There are three criteria for selection of Fellows: exceptional creativity, promise for important future advances based on a track record of significant accomplishment, and potential for the fellowship to facilitate subsequent creative work."
Past recipients have been writers, scientists, artists, social scientists, humanists, teachers, entrepreneurs, farmers, and fishermen, among many others.  They've given out 850 Fellowships in the past 30 years.  [The foundation also gives out hundreds of other meaningful grants each year, doing wondrous things in the world.]
I'm not suggesting that companies give their best people $500,000. to go off and do what they want to for five years (although some large companies actually do this with their R&D groups), BUT, couldn't all companies do this on some scale?  Couldn't a company say to a really talented, innovative person, "Take the next two months to pursue this idea, fully paid, and with a bonus if you succeed."?  Or, couldn't most companies create an award for the most innovative idea of each year coming from their team, one that advances the company's interests in product, marketing, customer satisfaction, or any key functional discipline?
Many companies stifle creativity by having blinders to their employee's ideas, and certainly many companies fail to facilitate "subsequent creative work" by making people stay on a rigid agenda.
We're not all the MacArthur Foundation, but we can all encourage creativity, future-focused thinking, and stimulate the thinking and actions of our most creative people.  Think about how you could do this on a small scale inside your company.
By the way, for a day's worth of inspiration, please do click on the link to read a few of the stories of this year's winners.  They are indeed inspiring!