Back to News
Drucker's Most Important Lesson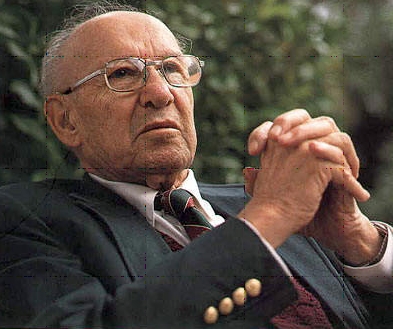 If you read my newsletter, you know that I have written in the past about valuable lessons from Peter Drucker.
I got an e-mail today from HumanResourcesIQ.com, which has really good articles, written by Dr. William Cohen, one of Peter Drucker's earliest students, and an expert and author on Drucker. Cohen's article, just published yesterday is entitled Uncovering Drucker's Most Valuable Lesson. This terrific article points out a number of Drucker's key teachings, like doing the right thing, not overpaying executives, focusing on customer perceptions of value, staffing for key strengths (not assuming "well-roundedness" about execs). Ultimately, Cohen answers the question: What was Drucker's most valuable lesson? He taught us to think and ask questions.
I love reading about Drucker, because he was a common-sense visionary, and his ideas are timeless. Cohen has many articles and books about Drucker. Take a peek at some of Drucker's ideas, and I am sure you will find something that you can apply this very day.