Back to News
Google Yourself – We Do!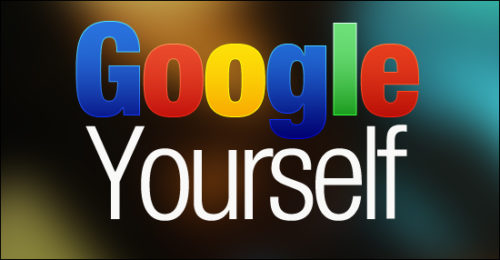 Most hiring experts advocate background checks, but many employers don't take the time to do this before hiring, or they just don't take formal checking tools seriously. A free and easy way to look at someone's background is to simply Google "first last" in quotes. Unless the name is unusually common, you can find out lots about people. Most headhunters do this on candidates. I can see all the routine things you might expect, AND, people can see if you have ever made a political contribution, or if you have been tagged in a photo of a beer bash that someone posted on Facebook, Picasa, etc. If you have been named in a lawsuit, or convicted of a crime, that often comes up. If you had an unhappy breakup, maybe you or pictures or videos of you, are posted on a psycho ex boyfriend site, or on YouTube. You probably want to see all these things before I do!
If you should find that there are things that are unfair, untrue, etc., there are steps you can take to change the items, but at the very least, you may need to be prepared to explain yourself to an employer if there are damaging items.
For tools to correct problems, visit: Wired Wiki, or use a Google remove request. To stop Google from indexing you, use a "no-index" robot.