Back to News
Happy Cinco de Mayo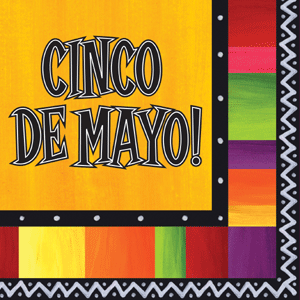 Cinco de Mayo is here, and it is on my mind today as a celebration of overwhelmed people achieving a victory over more powerful and better equipped people. In the US (especially here in CA), it is a heavily and heartily celebrated holiday, but perhaps marginally understood. Many think it is Mexican Independence Day, but that is September 16th. In Mexico, May 5th is not that big a deal. Cinco de Mayo is not even a national legal holiday, it is celebrated lightly, and mostly in the area of Puebla, where the battle took place in 1862. In that battle, which was over money owed (interest on debt), 4000 under-equipped Mexicans defeated 8000 well-equipped French soldiers. The French had not lost a battle in a similar situation in 50 years. Historians have tied this setback for Napoleon somewhat to helping end the US civil war, because the French were moving to alignment with the Confederacy.
I really do want everyone to enjoy their Margaritas and Dos Equis today. The commercialization by corporate America and Tequila and beer importers will be good for the US economy, and it is an opportunity to celebrate the richness and importance of Mexican culture in the US. And chips and guac are darn tasty!
One parallel I will keep in mind is how the overwhelmed immigrants (legal and not legal, and of all nationalities, but mostly of Latino descent) in Arizona now have even more difficult odds and more powerful foes, with the stiff new immigration laws that will promote unfair racial profiling and deepen discrimination. This is a national issue, and I hope the US comes up with a sensible response soon.
All of my ancestors were immigrants. Yes, they entered the country legally, but at a time when it was much easier to do so. Today, many Americans descended from immigrants take a NIMBY approach – "not in my back yard" – "I'm in; lock the door behind me." I try to remember my roots, the good fortune of my grandparents, and hope that others will still find America to be the land of opportunity it was 100 years ago.
So if you're with me on this, raise one salted rim to freedom, winning battles against heavy odds, fairness, democracy, and good will.