Back to News
Where is Defense Heading – WID Event June 11, 2014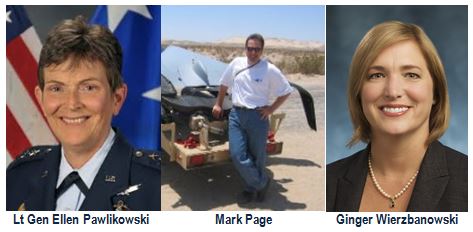 BOB Search is pleased to be co-sponsoring a premier event organized by the Greater Los Angeles Chapter of Women in Defense.  See details below, and sign up on REGISTRATION PAGE.  There is no charge, but seats are limited!
Please join Women In Defense Greater Los Angeles Chapter (WID-GLAC) and The Aerospace & Defense Forum Los Angeles Chapter for a guided discussion about what direction defense is heading and how industry can strategically prepare and align themselves for this shift.  Elements discussed will include technology, applications, systems and personnel.  Q&A portion will include questions submitted prior to the event by attendees.
Date:                   June 11th, 2014
Time:                 4:00 P.M. – 6:30 P.M.
Location:        Northrop Grumman Aerospace Systems One Hornet Way – Building 203 – El Segundo, CA
Presented by: WID-GLAC and The Aerospace & Defense Forum Los Angeles Chapter
Panelists:          
Lt Gen Ellen Pawlikowski,  Commander, Space and Missile Systems Center, Air Force Space Command, LAAFB
Mark Page, Vice President, DZYNE Technologies
Ginger Wierzbanowski, Vice President, Government Relations, Space, Missile Defense and Advanced Technology ICT Northrop Grumman
Refreshments and food will be provided.
Attendance is limited to U.S. citizens and requires pre-registration.  Please register here: 
https://wid-glac-defensepanel.eventbrite.com
You will be required to provide your name, citizenship and date of birth. Register by May 28th, 2014.