Ryan joined BOB Search in 2012 where he now serves as President, handling all aspects of executive search management and execution. He additionally handles all finance and administrative matters for the company.
Prior to BOB Search, Ryan spent 10 years in various accounting and finance roles including corporate financial management, FP&A, audit, and merger and acquisition due-diligence. He began his career at KPMG, and holds a Bachelor of Accountancy from the University of San Diego.
Ryan is actively involved in the Aerospace Industries Association.
An industry expert, Michael successfully advises clients in the placement of key management positions, focusing on high impact players who can generate change and growth. Michael enjoys repeat business with both large Fortune 100 clients, private equity- backed, and entrepreneurial businesses, and he has worked in the defense, commercial, and business aircraft sectors. His key clients include Northrop Grumman, Gulfstream, GE Aviation, Senior , GKN and Zodiac , as well as many other subsystem, component, and MRO organizations.
Michael holds a Bachelor of Science degree from Penn State University, and has been in the executive search profession since 1979 as a founding Partner of the firm.
Michael is active in many industry groups, such as the Industries Association (AIA), & Defense Forum, Association for Corporate Growth (ACG) and National Business Aviation Association (NBAA).
Jeffrey joined BOB Search in 2014 where he currently serves as Vice President, focusing on overall client management and recruiting of executive searches for the firm in addition to overseeing all marketing efforts.
Prior to joining BOB Search, Jeffrey was the Marketing Manager for a consumer products company. After receiving his Bachelor of Arts from California State University, Long Beach, Jeffrey began his career in marketing/communications, eventually overseeing management and activation of marketing and promotions strategies for various organizations. Jeffrey has extensive experience in consumer products based businesses and the challenges facing middle market companies.
Alison Cuellar joined BOB Search in 2016. As the Director of Operation, Alison works across all functions at the firm, managing the internal operations of the company to ensure delivery of objectives across all projects. Alison completed her undergraduate degree in Psychology at California State Polytechnic University, Pomona.
Andrew Day joined BOB Search in 2017 and is currently serving as Managing Director. Andrew oversees executive search management and candidate recruitment across the aerospace and defense sectors. Since joining BOB Search, Andrew established a reinvigorated approach to candidate and client management, particularly excelling in recruitment. Using the same compassionate and honest approach when working with clients and candidates, Andrew also oversees the Human Resources function within the business. Andrew completed his undergraduate degree at University of California, Irvine. After graduation, Andrew grew his career through various functions within the University before joining the BOB Search. Andrew is PHR certified.
Patrick Lavey joined BOB Search in 2019 and oversees executive search management and candidate recruitment as Managing Director. His pattern of success at the company established Patrick's reputation an expert in challenging searches, elevating and emphasizing credibility and accountability in recruitment. Through his methodical and organized approach, Patrick is additionally tasked with overseeing the firm's in-house executive recruitment team to ensure ongoing adherence to these standards. Prior to joining BOB Search, Patrick had demonstrated success with another executive search firm. Patrick completed his undergraduate degree in Psychology at California State University, Long Beach, and earned a Master of Science in Counseling Psychology at California Baptist University.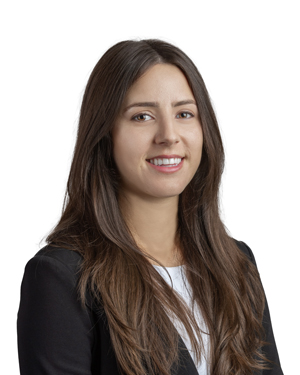 Jade Barrilleaux
Recruiter