Performance-Based Search System
Excellence in Executive Search depends upon more than good networking. To achieve your desired bottom line results, and take your company to the next level, a great hire must be able to execute specific, tangible objectives. The Performance-Based Search System begins with that end in mind, defines those critical results with you, and enables us to attract the best performers. With targeted custom sourcing and an extremely accurate assessment process, we provide candidates with full confidence they can do the job. Please take a tour of the Performance Based Search System below, or view/print the entire process HERE.
<
>
Understanding Company / Position
We want to know how the new executive will fit into your plans and environment. First, we'll visit your site, understand your current culture and goals, as well as the issues and challenges you are facing. With this insight, we develop a detailed Performance-Based Position Profile focused on the specific results you need from the hire. We also identify the values, beliefs, and character traits the successful candidate must possess to fit in your culture, and succeed in producing the desired outcomes.
POSITION PROFILE EXAMPLES
Research /
Project Set-Up
Our expert in-house sourcing team finds candidates other firms can't – high performing "A Players" and "passive" candidates (not active job-seekers). From the recruitment roadmap previously created, we develop a comprehensive strategy for sourcing and research. Defining key companies, industries, and associations, our understanding of your business is leveraged to design a full research approach. Every project is custom-sourced to your specific needs.
Recruit / Evaluate Candidates
Our Performance-Based Position Profile and process enable us to recruit precisely targeted individuals for background and experience, motivation, and the specific ability to achieve your critical results. We also attract a higher yield of great candidates, because "passive" candidates want to know the objectives for the role, and why the position represents a career move for them. Once we determine the candidate can fulfill your mandate, we also learn the person's values, beliefs, goals, priorities, motivation, work style, etc. to ensure a great fit in your culture.
Client Evaluation
We present a detailed candidate package which includes highlights of capabilities, work history, motivation, compensation analysis, etc., in addition to the candidate's resume. We also obtain and present the candidate's own written response to the performance objectives. This complete profile ensures that you will clearly see why the candidate is a fit. We also assist in arranging interviews, and provide our clients with an interview guide, tips, and assistance on preparing your team for the interviews – everything to make your evaluation as easy and effective as possible. See samples of candidate packages:
CANDIDATE SUMMARIES
Closing / Onboarding
Once the ideal candidate is selected, we advise and assist by extending the offer and obtaining candidate acceptance. We also facilitate the onboarding transition of the successful candidate to your company with consultation during the resignation and relocation process.
After the new hire is on board, we help to clarify, refine, and achieve alignment on the expectations and communication style with the employer and the new executive, to ensure early and continuing success.
Being a Vice President of Human Resources for over 30 years and being with three fortune 100 companies, it was evident to the successful key executives that I worked with during these years, that selecting high-performance team members to the company was one of the most important tasks we as executives "must do" to effectively manage and profitably grow our business. In all my years of using recruiters (headhunters), retained… VP of Human Resources & Organizational Development – Aerostructure Mfg./MRO/Spares

During my tenure as the Sr. VP Sales & Marketing, I hired Mark for a total of 10 searches for positions at the Vice President, Director and Senior Manager level from 2003 to 2006. Mark was already familiar with the industry, and rapidly gained a solid understanding of us including the organization, strategy, and key goals and objectives. This gave Mark an excellent feel for the type of individual we… SVP Sales & Marketing – Aircraft Ducting/Vent Mfg.

Mark Bregman has done several retained searches for me over various employments and he has always delivered high quality candidates. VP Sales and Marketing – Mfg. of high-end tactical tools for the defense indsutry

I have used executive search firms for C-level retained searches for over twenty years. Without a doubt, Boyle Ogata Bregman stands in a league of its own. I have never before received the level of responsiveness, intelligence, practical advice, and rigor they deliver in their process. Where many other firms go through the motions, seek "low-hanging fruit," and hope something sticks that will generate a fee, Boyle Ogata Bregman digs… Owner- Investment Banking/Corporate advisory firm

The team at BOB Search are expert headhunters in the Aerospace/Aviation industries, in addition to other technical sectors. I know from firsthand experience that this firm is exceptionally thorough on research and performance fit. Highly recommended; we'd consider it a privilege to work with them again. Chief Executive Officer- Aerospace holding company for various aerospace companies

I have known Michael for several years now, having sat on both sides of the table; from both a potential hiring, as well as a personal job relocation perspective.  Michael is a professional, and treats his contemporaries and clients in the same manner.  I hold Michael in the highest regard, and would recommend him and his company's services without question. President and CEO- Mfg. of Hydrualic, Electrical, Mechanical Systems for Aerospace

I have known Michael Boyle and the BOB team for a few years and I have found them to be very professional and they produce results! Their Search System is extremely effective and provides client companies the confidence that they are hiring the Right person for the Right role. I recently used BOB for a senior level role in our division and BOB commenced an exhaustive process that produced multiple… CEO – Aerospace Component Mfg.

Reading your newsletter, I am in full agreement with how you describe your methodology, and the messages that Mike and Mark put forth in the video-you guys are the best in the business. We would not have achieved the performance levels that we did (in the time that we did) without the talent that your firm delivered. Let me express my gratitude at this time for your professionalism and your… President and CEO- Precision Machining Provider

I enjoyed working with Mark. He didn't lose patience with us when we wanted to keep looking for more candidates, was always available and answered all our questions, his evaluations were spot-on and insightful, he worked hard to understand our needs and find the right candidates and he was always professional in his communications. President- Aerodynamic Testing Solutions Company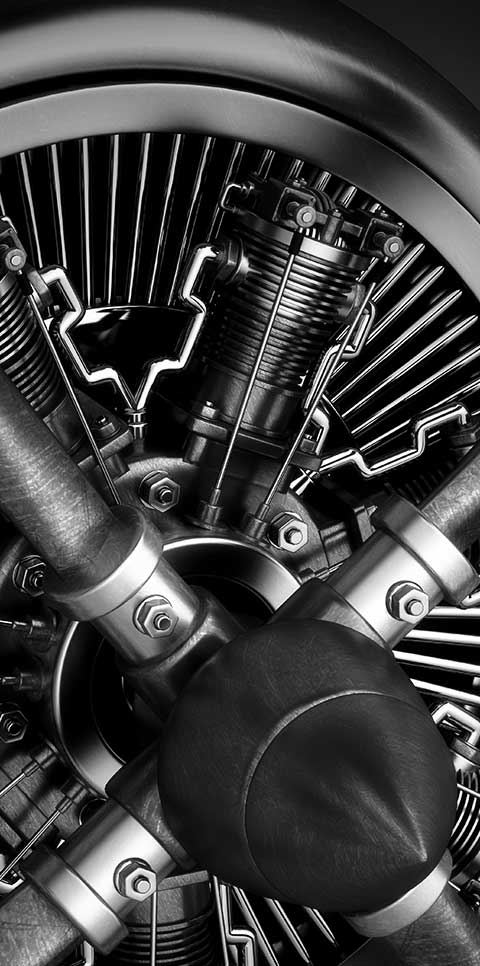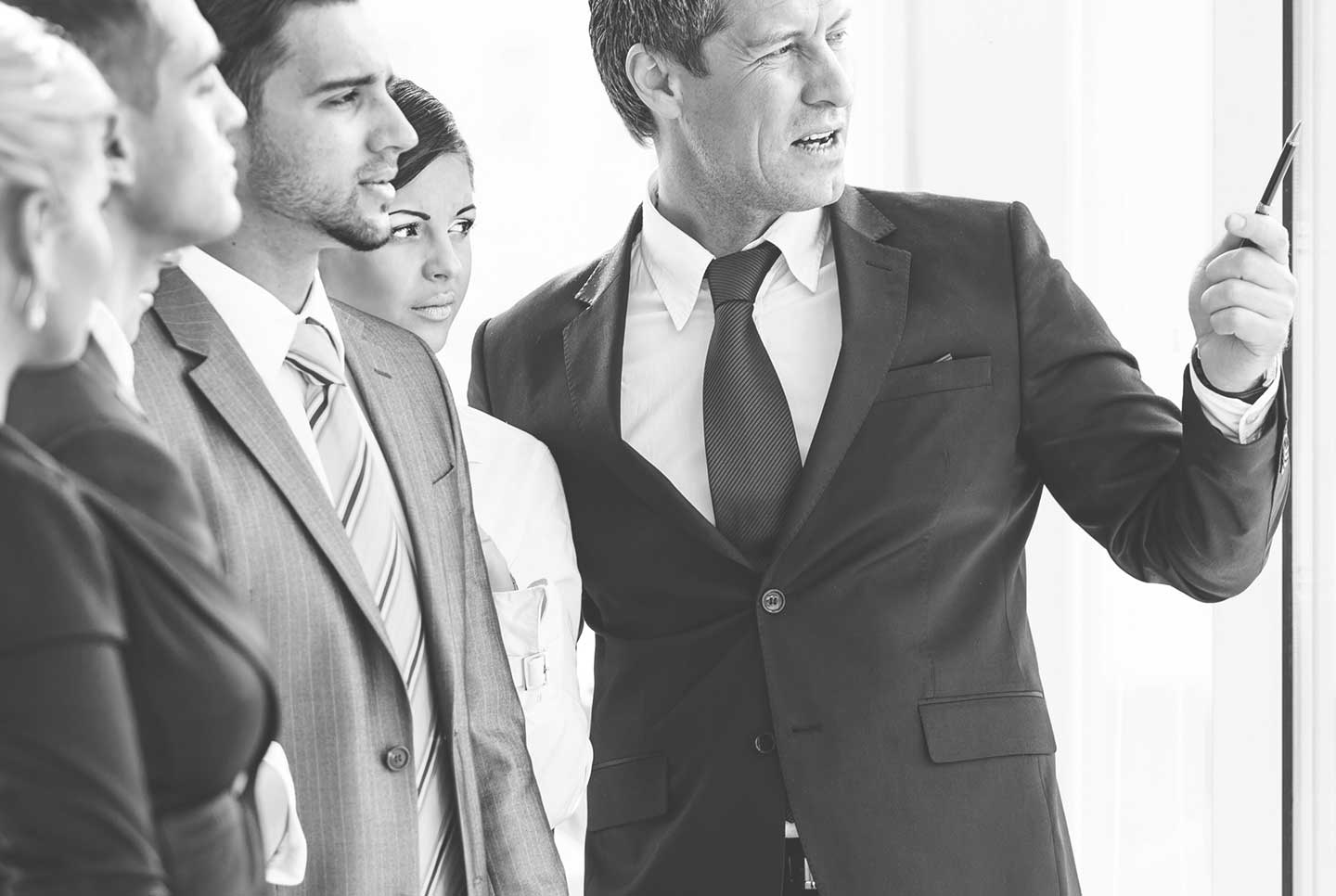 From Multitasking to Working Remote: How To Keep Productivity High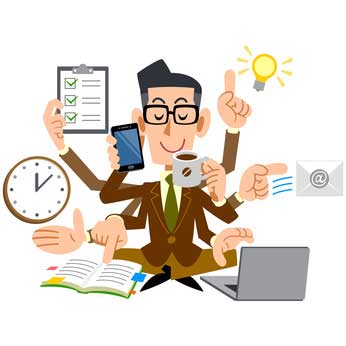 From Multitasking to Working Remote: How To Keep Productivity High
What is the secret to successful multitasking? Is it possible to able to multitask on several assignments at the same time? Multitasking has been a valued trait. The ability to…...
How To Conquer Stress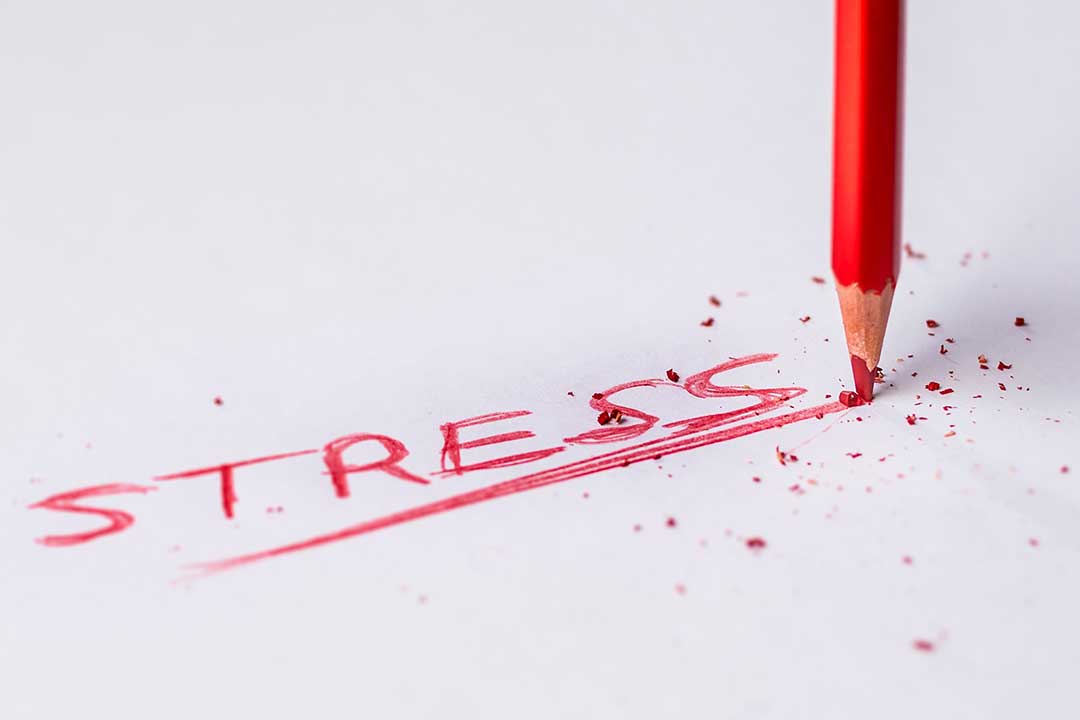 How To Conquer Stress
Stress is often transitory. We have a rough day; we carry that with us for a certain period and recover the next day with a renewed perspective.  But sometimes, when…...