Back to News
Multigenerational Households – Impact on Employers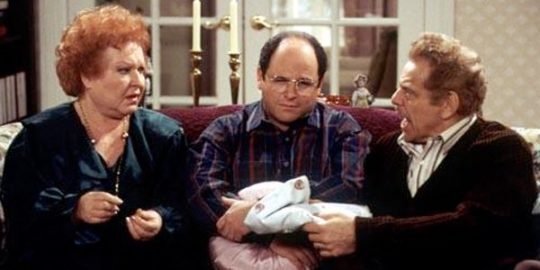 The percentage of Americans living in multigenerational households has increased 33% since 1980. After steadily declining for the 40 years prior (1940-1980), the rate reversed and started climbing. The last 4 years have seen sharper rates of increase. 49 million by 2008 vs. 29 million in 1980 lived in such households. 
All of the people in the household are impacted by a multi-generational configuration, and the generation most affected is Boomers. 55-65 year-olds are the people most likely to be in the middle of a multi-generational household, with elderly parents living with them, Gen X/Y kids with their own families who can't afford to buy a home, and, millennials who have returned to (or never left) the nest. Boomers aren't always the hosts in these households. Some who have struggled with mortgages, foreclosures, etc. are living with their more financially secure Gen X or Gen Y children!
What does this mean for employers and the workplace? Flexibility is the key.
Time vs. money: People in multi-gen families often need extra time to care for elderly parents, children or grandchildren. Give them flex scheduling, and extra vacation time. Surveys of boomers have indicated that if they could have 6 weeks of vacation, even if some was unpaid, they would continue to work further into their senior years.
Recognize the value of Boomers, who are often your most knowledgeable and productive people. They are excellent leaders, hard workers, and actually statistically quite healthy. It pays to keep them fully utilized. After this recent recession, many have lost major chunks of their retirement money, and are highly motivated to keep working.
Flexible Pay and Benefits: Cafeteria plans for benefits enable people to get what they need, whether it be child care or hospice care. Deferred compensation could be a great benefit today, as people rebuild their nest eggs and postpone retirement.
Sensitivity: With so many people in close quarters, possibly having financial, health and relationship issues at home, recognize that people may be under more personal stress as a result.