Back to News
The Best Ways to Create Employment Branding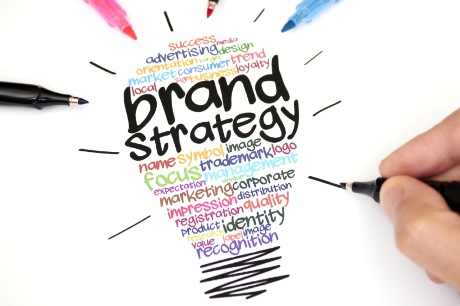 Employment Branding best practices include long term strategies to manage awareness and perceptions of a company by both its current and its prospective employees.  Excellent Employment Branding can drive not only talent acquisition, but also retention, and even community and public relations efforts like marketing a treatment center.  For the purpose of this article, we will discuss mostly the acquisition aspect of branding – what is required to attract top people to your company.  Here are our ideas on best practices for employment branding:
Clarity:  You must have a very clear brand identity.  Disney is about happiness and magic.  Volvo is about safety.  Apple is about being unique and different.  Be very clear on how you want to differentiate yourself in the marketplace – you can't be all things to all people.  One clear message is necessary.
Honesty:  There is no place for spin in employer branding.  You must come across as sincere and accurately represent what you are as an employer.  So-so benefits?  Emphasize your innovation instead, if that is a plus at your company.  Not so innovative?  Talk about your stable secure environment.  Feature your assets, truthfully.
Consistency:  Ensure that all your communication tools are in alignment.  The look and feel of your ads, website, collateral, etc. must be in sync. If you need help in organizing these things especially on your website, tulsa web design companies can help you.
Attraction:  Meet the candidate at their model of the world.  Understand job seekers from their point of view.  Why would they want to work for you? Realize that there are different generations in the workforce who are motivated by different qualities about your firm.  Don't change your brand itself, but tailor how the brand is communicated to each audience.
Engagement:  Getting a prospective employee to engage with you and be interactive deepens their interest in the company.  Get people to become fans of your company Facebook page, subscribe to your Tweets, respond by texting, join your LinkedIn group, attend your hiring events, and you will be creating brand loyalty before someone even interviews with you.  Did you know that some companies now market to parents of millennials?  Consider all options to connect intelligently with people.
Opinions: You don't fully own your brand.  Recognize that the opinions of others now influence perception of your brand.  Employee perceptions are regularly posted on blogs, social media, employee opinion web sites (glassdoor, vault), etc.
Retention:  Good retention results are a recruitment tool.  Become an employer of choice.  Seek to be named on "top employer" lists.  Be socially responsible and connected to communities in which you have a presence.
Referrals:  Your own employees are your best recruiters.  Set up a program that leverages employee satisfaction and rewards people for referrals.
Many companies ignore employment branding, and operate on the assumption that if they advertise a job, the right people will apply.  That is no longer a safe assumption, and when the recovery is in full swing, you will need to do more to get the best.