Back to News
To Hire or Not To Hire: Overqualified Candidates?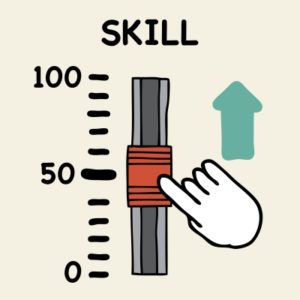 Is the term "overqualified" code for too old, or too expensive? Should an employer be wary of hiring overqualified people? The answer to both is sometimes.
Overqualified truly means a person who possesses skills way beyond what is required to do the job, AND the job being considered represents a step down for the person.
There are a few valid reasons why an overqualified person could be hired and would meet performance goals. A lifestyle change could be valid – kids at home (or elderly relative) who need attention; spouse moved for a new job with much higher pay; person is recovering from injury or other trauma. Cash infusion could be another valid reason: a recent cash-out at prior company (stock option redemption or exit package) or even an inheritance, could cause a person to think "I could afford to throttle back a notch for a while."
If a company simply desires a younger worker, and in comparing skills, rules out a older candidate in favor of a younger one – that is simple age discrimination. We've seen older generations do an outstanding job, leveraging their stronger experience, and yet do not demand or expect as much as some of today's younger workers.
When cost is a factor, a company is justified in hiring the least expensive person they feel can do the job, and that does not represent age discrimination.
The one real issue with overqualified candidates is whether they will stay. When a person steps down a level, and takes less pay, there is a real risk they will be vulnerable to recruiters, or will even seek another opportunity, seeing your position as only a stop-gap, or a way station on the path to something better. We ask candidates directly, "Why wouldn't you make a move next year if a higher paying more responsible position became available?" If a candidate doesn't have a really solid answer to this question – they are indeed overqualified.