Back to News
How to Retain Employees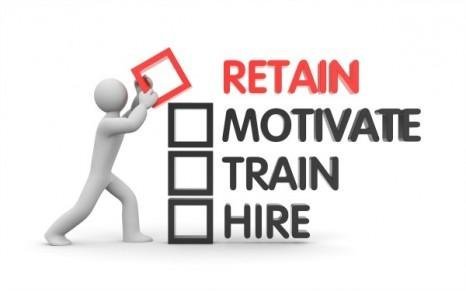 Achieving retention in any environment is a continuous challenge. What motivates an "A" player? There a few tangible factors in place that can facilitate loyalty among your staff. "A" players are motivated to stay with you when they are:
Inspired by your vision and leadership – make sure you articulate this clearly and stay positive in your communication.
Impressed by your business plan – You do have one, right? A roadmap to success must be part of your plan.
Part of a great team tackling a great challenge – an "A" player wants to be surrounded by other high quality teammates, who are operating at optimum performance.
Believing in the company's potential to succeed – would you bet on your chances? Your "A" players can calculate the odds too.
In a stable, secure environment – have you been making people feel safe or not so safe in your comments about today's situation?
Able to make a difference, to count – because you have clearly spelled out their objectives and shown them how the achievement of those aligns with corporate goals.
Have the right compensation – this is last on the list, because if the factors above are present, compensation becomes less important. The "right" compensation for a key manager includes incentives for their own performance objectives.
Take care of your people, mostly through excellent communication and the right attitude, and they will stay loyal and take care of you!