Back to News
Mastering the Art of Networking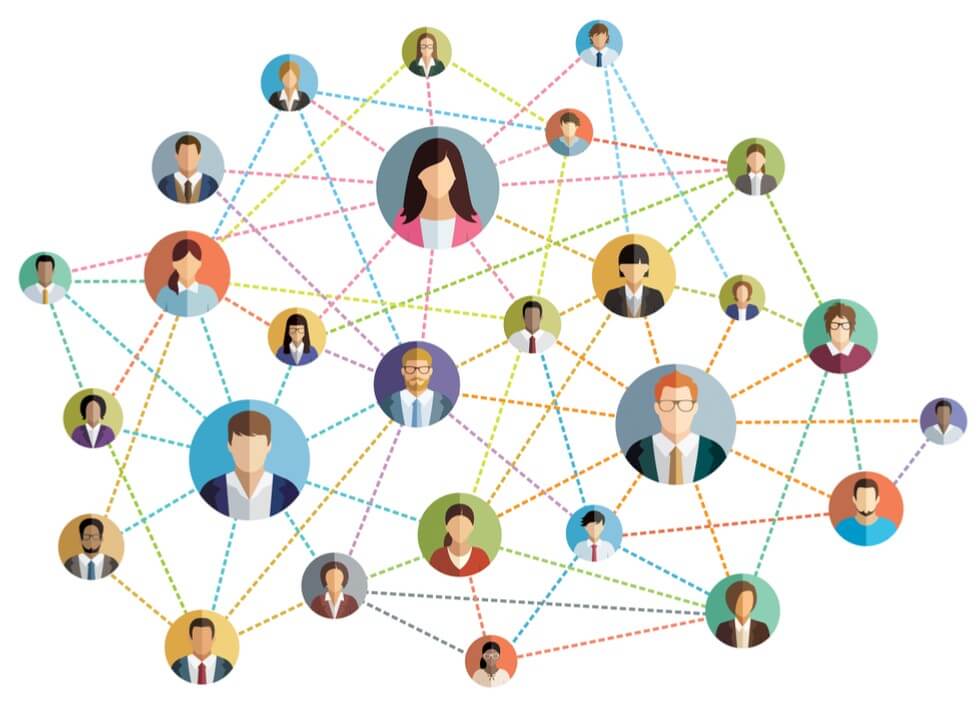 You arrive alone. You don't know anyone. As your eyes search the room in a sea of strangers, you see everyone joyfully engaged in conversation and you're on your own.
This is often the experience of people walking into networking events: a trade show, a company dinner, an industry meet-up.
Networking is a necessary evil and building connections into relationships will encourage opportunities for yourself, your career, and your business.
Most people need some help to capitalize even with their own contacts, and certainly when meeting strangers. Here's some tips on how to establish connections with people and develop meaningful, productive, and interesting conversations:
Be personable. Don't walk up to people, interrupt them, talk about yourself while shoving your business card at them, and then walk away. Approach interactions and conversations as opportunities to share, build a rapport, and get to know someone. How you come across makes the difference. Be cheerful, positive, flattering, thankful. Make it a joy to just talk with you.
Ask great questions. The best way to engage someone is to ask them open-ended questions. Those who listen are liked and remembered more than those who talked. Understand who they are, where they are in life, in business, and what motivates them. Be cognizant of their point of view and actively listen.
Be prepared. Arrive at an event with a goal. Is your goal to find new opportunities? Is it to meet new people and create partnerships for upcoming challenges in your business? A little pre-planning will positively effect your interactions.
Share and add value. Building relationships is based on mutual trust and balance. Do you have something that could benefit others? Share it! This will establish sincerity and consideration within the conversation. Are you connected with someone that could help another? Connect them! Encourage meeting not for your own benefit, but for theirs.
Avoid "working the room." Networking events are not a competition. Your focus should be making a few memorable connections. People can sense your motivations and recognize your intentions. Go for quality over quantity.
Don't hesitate to join in. Embrace meeting new people. The people surrounding you at these networking events all have similar goals – to meet and engage others. Wait for a natural break in a conversation to introduce yourself. If you sense you're imposing, politely excuse yourself.
Take notes. A great trick we use is to write information on the back of business cards. This will facilitate a more meaningful, personal follow-up from the event.
Follow-up. A relationship is established through repeated communication, maintenance, and careful nurturing / attention. Make sure you encourage that connection by reaching out to them after the event and continuing to check-in with them regularly.
Approaching a networking event as an opportunity to meet people can have an enormous impact on your career or company. Relationships you build today can influence how you approach a challenge in the future.