Back to News
What's Wrong With Your Resume?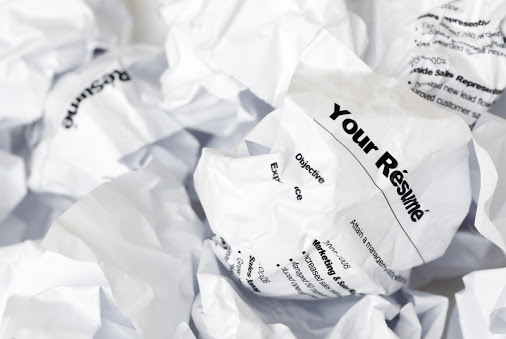 The trend is moving positive, with many people actually "getting it" that a resume needs to be a promotional flyer that accurately represents who you are in a selective, exciting, compelling manner. BUT, too many people still have really bad resumes!
A bad resume contains:
Opening paragraphs about Objectives (too general OR too specific – save for cover letter), Summary of Qualifications, Key Strengths, Technical Skills, etc.
More boring paragraphs about responsibilities and duties
Insider language and acronyms that people outside your company or industry don't understand
Bad formatting (emphasis on dates, mixed fonts, letter sizing, pagination problems, headers embedded in text, spacing instead of tabbing, etc.)
Spelling and grammar errors – more common than you would think
Personal info that could give hiring managers reasons to DESELECT you
Functional descriptions with limited job info (should only be used by people with a problem in their job history, like gaps, odd career choices, etc.)
Tries to tell the WHOLE story of who you are. Leave out the grocery clerk jobs from high school, and start reducing the detail on jobs over 10 years in the past.
A good resume conveys a SHORT story about your relevant experience and transferable skills from the point of view of an employer who needs to understand your value.
Good resumes include the following features:
Concise, easy to read highlights that list specific accomplishments (with $, %, increases, stats, etc.)
Focus on employment chronology (with accomplishments for each job listed under that job) without the usual fluff in summary and opening sections
Well formatted, correctly spelled copy
Only what is needed to get in the door
Nothing to enable an employer to de-select you
Enable scanning, electronic conversion, faxing etc. (Important to know the formatting that works and doesn't work)
You may need more than one resume, if you are targeting different types of jobs. Specifics of how you address the requirements of a particular job should be in a concise and to-the-point cover letter, not built into the resume.