Back to News
Who Moved My Job? The Challenges of Relocation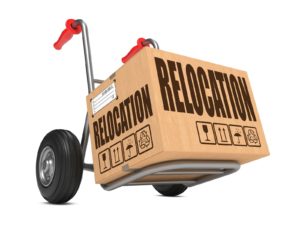 As recruiters, we ask people to move to different locations for jobs. Up until 2001, people were readily willing to do this to advance their careers. Since 9/11, people have significantly changed their attitudes about relocation in general (the cocooning syndrome). It is very difficult to think of moving with the dramatic variation and instability in the housing market. Fewer companies give full relocation packages that pay for real estate sales and closing costs, and almost no companies "buy" houses anymore.
Family factors have also evolved. Most employers try to get management level people in their 40s and 50s. People in their 40s often have kids in middle school and high school. Those kids have opinions, and of course, significant busy lives of their own. We have seen many parents refuse to move if their kids are in high school, and the limiting age keeps dropping, so that now 13 year olds can influence career move decisions. Once the kids move out (50s), many people are then faced with elderly parents who live with them or nearby. Many excellent job candidates have trouble moving when their parents are in their 80s and perhaps ailing.
So, why do so many companies still seek to move people? Is it really critical to have an executive at company headquarters, only to have them travel 30%, be on the phone 20% and on the computer 20% of their time? For the 20-30% of their time that actually has to be in meetings at company HQ, they could be commuting there instead. This is especially applicable to Sales & Marketing Executives, who spend even more time on the road, and more time coordinating with people in remote locations.
We advocate increasing the flexibility of workforce locations. We have seen many people successfully fill roles while commuting across 3 states or even coast to coast. Many families survive dual household situations. In some cases, limiting the hire to someone who will move reduces the candidate pool by 50-90%. Companies who downplay relocation could benefit from having access to the talent they want and need. Companies need to really think – where could this person be effective, and allow the solution to fit the need.