Back to News
Will You Relocate for Your Next Opportunity?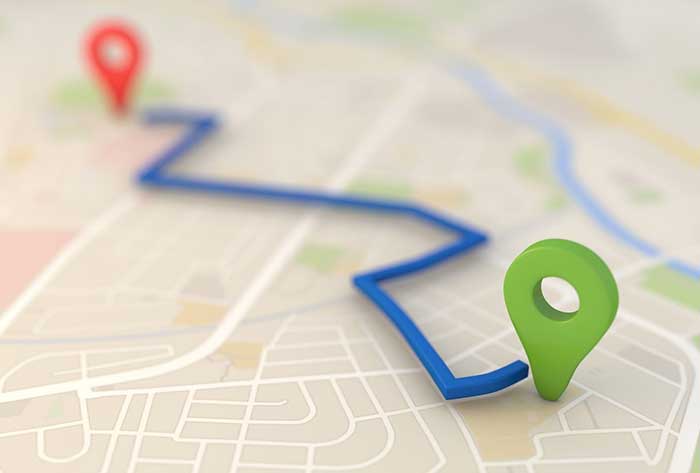 Fewer and fewer Americans are moving to pursue better job opportunities around the country. The decline in mobility across the nation has had a glaring impact on recruitment and transferring the flexibility of location and alternatives to the employer.
According to the US Census results from 2018, 10.1% of the US population moved between 2017 and 2018 – hitting a record low since beginning tracking in 1948, when it was 20.2%. The relationship between the economy and mover rate is illustrated by several key events resulting in dramatic moving declines. First, the 2001 terrorist attack resulted in a proportionate drop. Even greater, the economic slump of 2008, led to another unprecedented decline in relocation. Mobility normally drops during downturns, those fortunate enough to be working are less inclined to give up the job they have. Yet, even after the chaos of the crash has resolved, there has been no bounce-back to pre-recession levels.
Source: https://www.census.gov/library/visualizations/time-series/demo/historic.html
While it's possible that people aren't moving for jobs is simply because they're happy – the other, greater possibility is people stay in their jobs at the fear of the unknown. Fear the economy will crash again. Fear to leave family. Fear a move is an uncalculated risk. However, staying in a job can prevent joining a company with greater, more captivating challenges, higher productivity and achievements, and perhaps, greater happiness. It's possible they're foregoing raises and potential promotions that could be better achieved by a new job.
What are the consequences of the decline in mobility? You may not get the best opportunities for your career. This results in lower wage and higher unemployment in specific regions of the country.
How has candidate mobility decline occurred? A combination of factors:
Security: People want to stay close to what's familiar, stay close to family (especially with an ailing parent), and remain where they feel most secure. The cost of living in low employment areas could be un-affordable. Sure, the job you're perfect for, the one that pays very well and is the next step in your career, requires moving – but are you comfortable with moving into a smaller home? Paying higher income tax? What are you leaving behind?
Technology: With the miraculous innovations brought into society from the internet, people feel closer even when they're across the county. You can immediately connect with someone via video conferencing, or send a message that will be received instantly. These progressions have made working remotely a viable option for many offices. In exchange, however, we lose something that is progressively declining – face-to-face human interaction. Communication has become a paradox, simultaneously connected to everything, yet disconnected to the people around us.
Zeitgeist: Company culture, employee benefits, work / life balance. These are all key factors when seeking a new job. The employer is becoming smarter and smarter about saving money while maintaining an attractive opportunity, a remote position meets the needs of the employee and employer. This is our generational burden and incoming workers are expecting their needs to be met. This shift will bring virtual offices and remote working into business operations, and the traditional model will have to adapt.
Relocation can be seen as frightening and a step into uncertainty. However, keeping an open mind and considering possibilities and alternatives could open you up to the next step in your career. There are always going to be reasons preventing you from taking the leap and relocating to a possibly entirely new place. Until the companies that employ you catch up to the technologies that support remote environments, moving is often inevitable.
Before you shrug off an opportunity because it requires relocation, consider what you're closing the door on – sometimes new beginnings are the positive change you need to move forward.