Back to News
Ask New Questions – Build New Value, an article by Larry O'Toole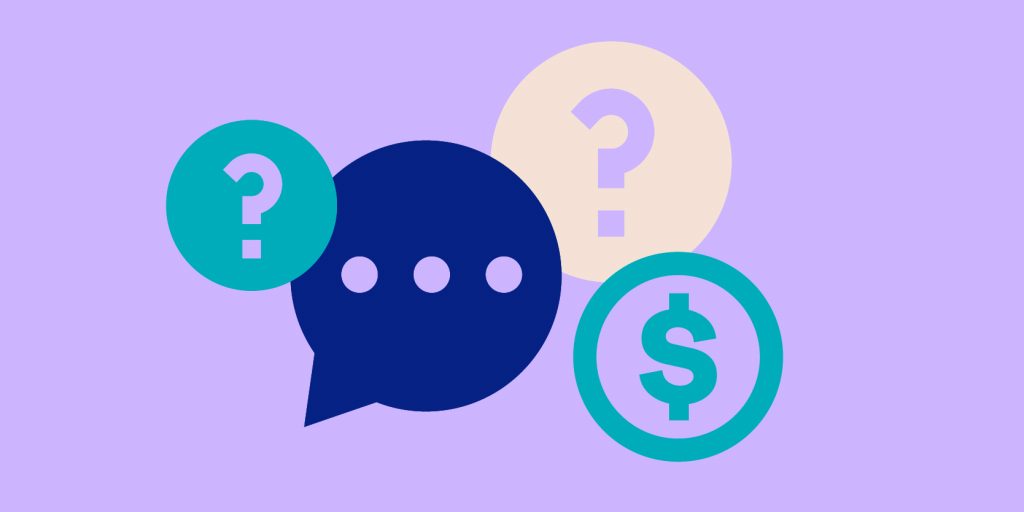 "Is the dialog you're having internally with employees and externally with customers & suppliers vibrant and fresh or has it become stale?"
As a business owner/CEO, if you're not happy with the answer, it's time to rethink your internal and external dialog. Not doing so could be inhibiting the growth in the long-term value of your business.
Ask the Same Old Questions, Get the Same Old Answers
What does it mean that your dialog has become stale? It means you continue to talk about the same things, not providing a platform for new questions that enable you and your team to look at key areas of your business from new angles. Don't confuse quantity with quality of dialog. Although quantity of dialog may periodically generate new pearls that help build value, refreshing the quality of dialog is where you will find a greater flow of new ideas and opportunities to build long-term value.
Commit to Taking a New Approach
Don't become a victim of stale dialog. It doesn't require additional effort on your part, just a change to the dialog you're most likely already having. Leverage the collective eyes and ears of your employees, key customers, suppliers even your external board or key advisers, any and all can help you gain innovative insights by engaging them in fresh new dialog.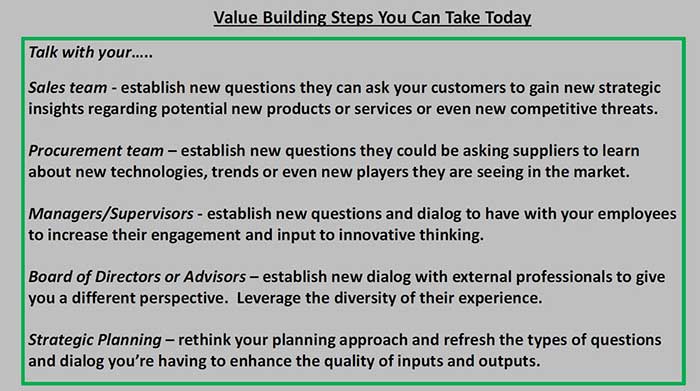 Building Long-Term Value Starts Today
There is no bigger job for a business executive than to build the value of your company. Commit to yourself today that you will create situations that allow you to have fresh new dialog. Doing so can help energize your team, your business and help grow the long-term value of your company.
"The smartest person in the room is the one asking the smartest questions"
~Anonymous
About the Author: Larry O'Toole has over 20 years as an experienced CEO of manufacturing and service businesses. He recently founded Yosemite Associates, LLC and introduced his Bank your moment® campaign to help company owners extract the uncertainty of getting the right strategic plan in place to build company value. Larry now serves on various corporate Boards and assists a diversified group of business owners on their value building journey. Larry can be reached at YosemiteAssociates.com or Larry.OToole@YosemiteAssociates.com. Mobile:949.874.0787.